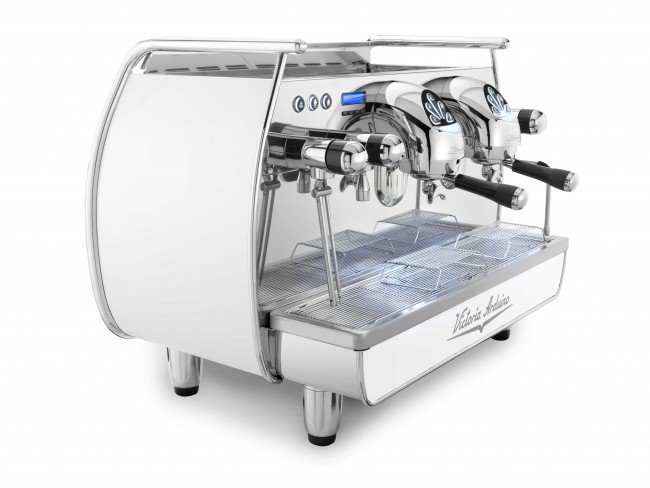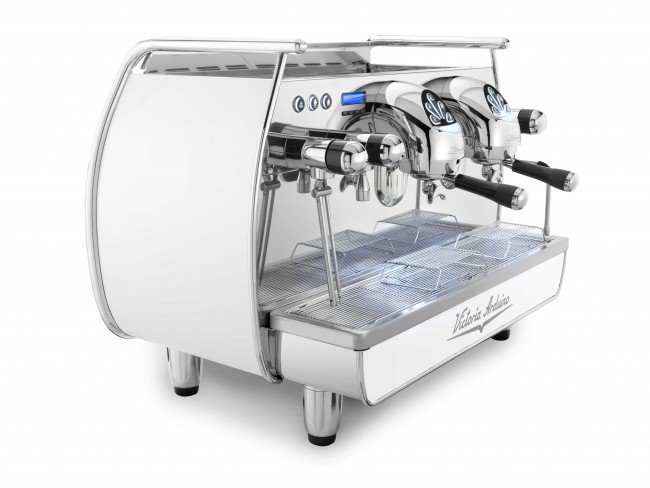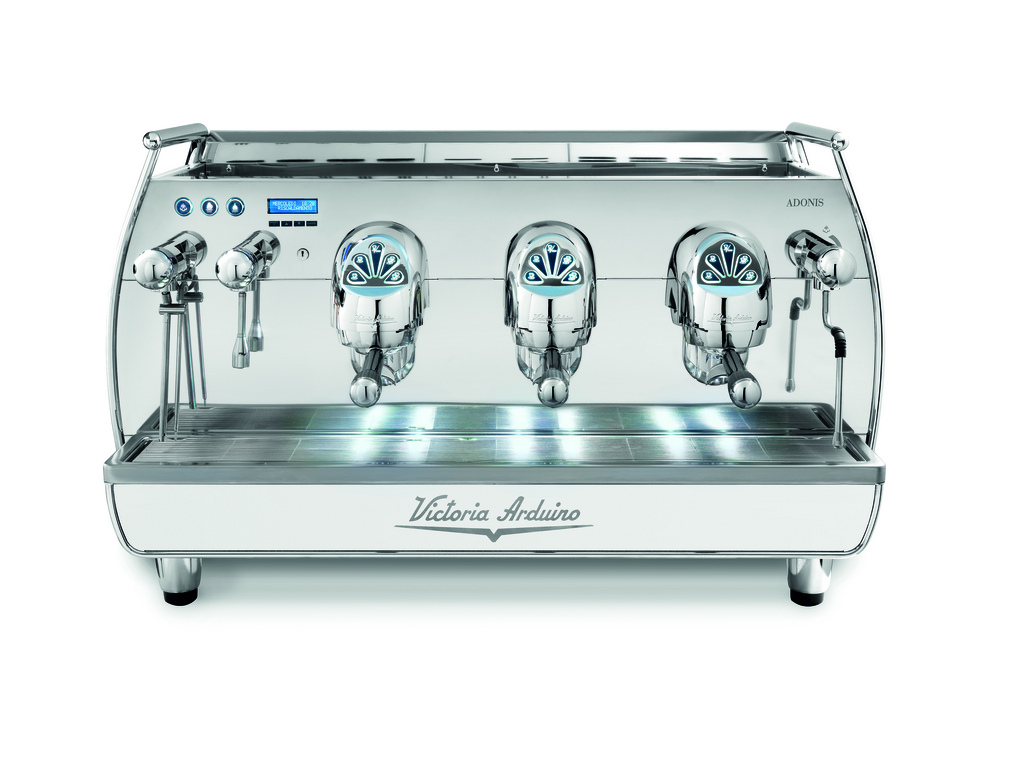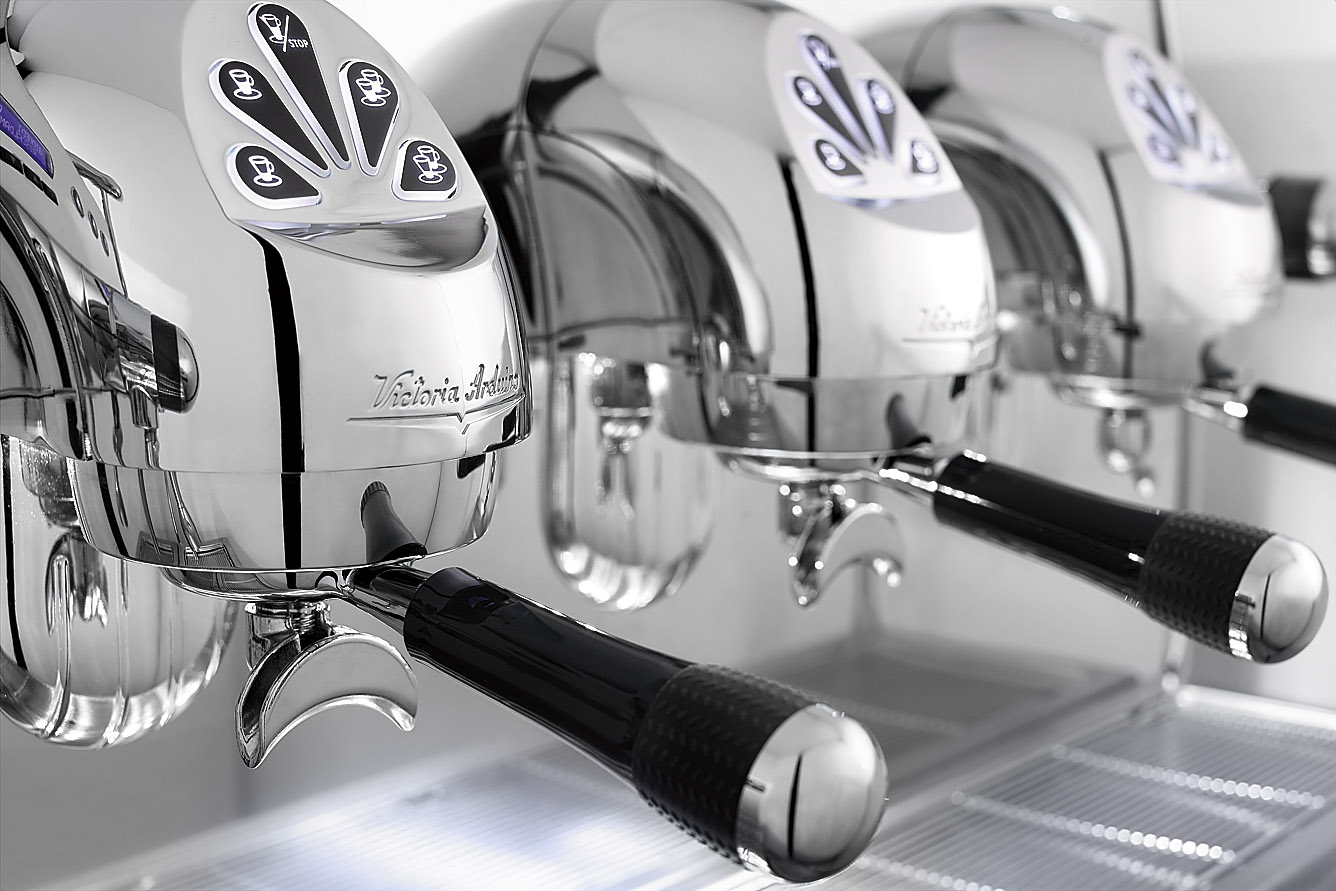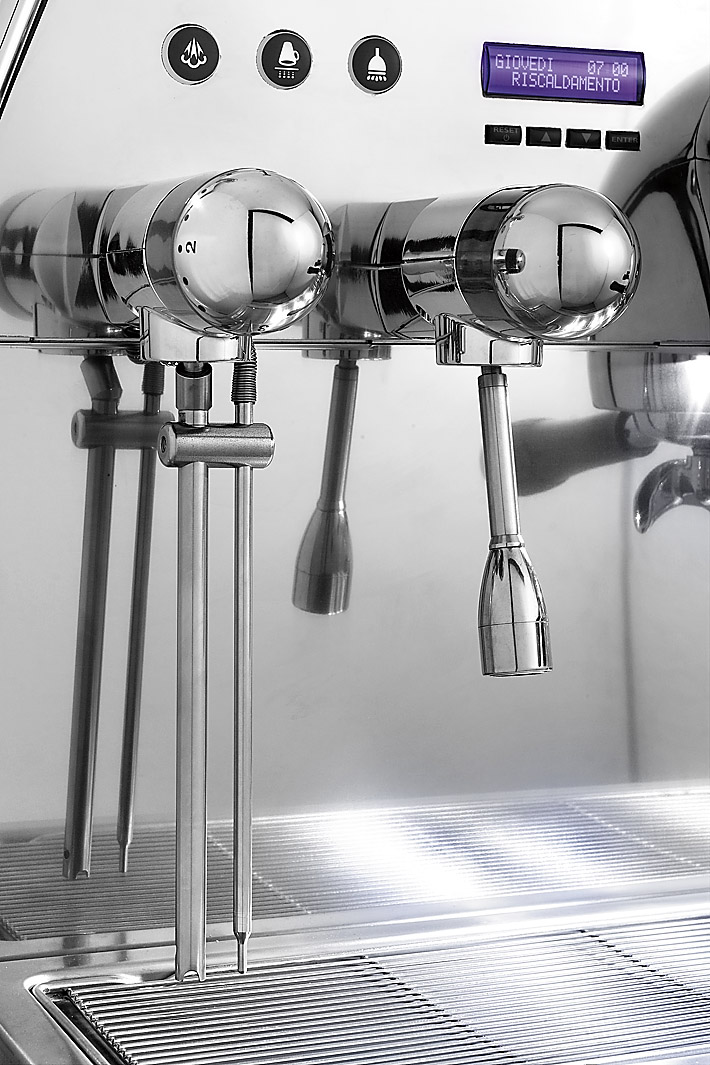 ---
---
Every detail of the Adonis has been carefully planned and expertly built. The original design of its chrome group heads is a statement of individuality, while the cup warmer and the historic Victoria Arduino symbol on the outer panel are highlighted with the latest, low-energy-use LED technology, and the fluid shape of the side panels shine with chrome that runs along their perimeter.
---
Adonis Features:
-Volumetric Dosing: Up to 4 doses can be programmed per head.
-Shot Timer: With a built in shot timer function, each brewing head can be timed independently without the need for an external timer.
-Thoughtful Design: Appointments include cool tough steam wands, automatic cleaning, reverse mirro, and energy saving mode.
-Available in Steelux and Pearl White.
-2 or 3-group units available.