The Latte Art Throwdown at Milkfloat in Wichita Kansas brought in competitors from Kansas, Oklahoma, Missouri, Arkansas and even Colorado! There were 16 competitors in a double elimination style bracket that went head to head with predetermined pours. It went hearts, tulips, rosettas and then custom pours. The judges even threw them a curve ball and made the final pour into macchiatto cups!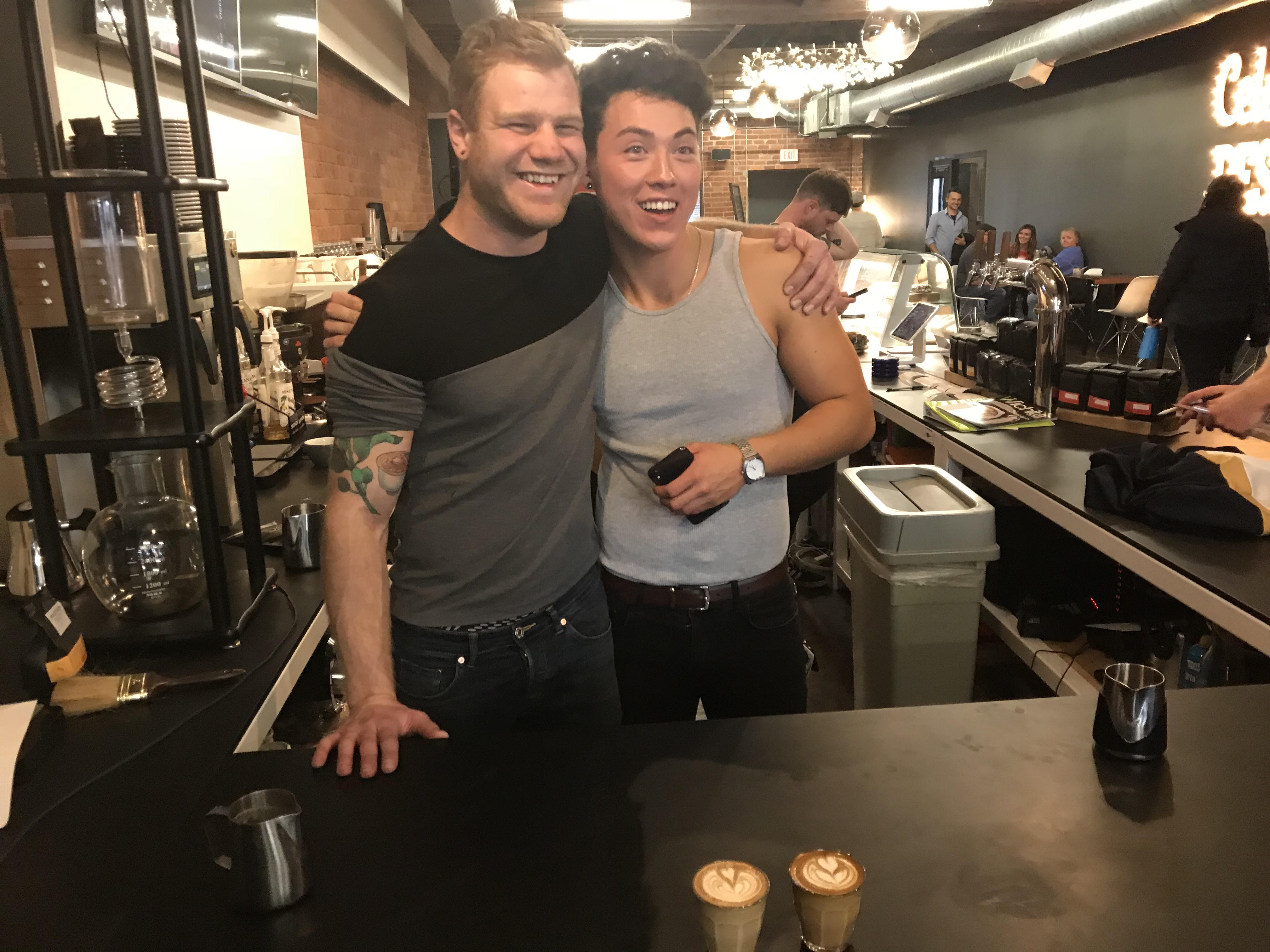 (Derick and Levi's final pours)
The first 10 competitors went home with URNEX cleaning kits, and 1st, 2nd, and 3rd prize went home with amazing prizes from Heartland Tech, Baratza, Urnex, and Barista magazine! Our MC was a local coffee shop owner named Angelo from R Coffee House who is also in a band and does freestyle rap. So the energy was up and the competition was fierce. Our judges were Cliff Bragg from Milkfloat who also hosted the event, Sarah Leslie Executive Council chair of the Barista guild of SCA, and Ryan Chipman of Yepocopa Coffee.
Ben Parham from Topeca Coffee took 3rd place, Luke Ortiz from Airship Coffee took 2nd, and Derrick Wessels owner of Beagle Coffee Co. took 1st place!